In Memoriam: Dr. Ed Furshpan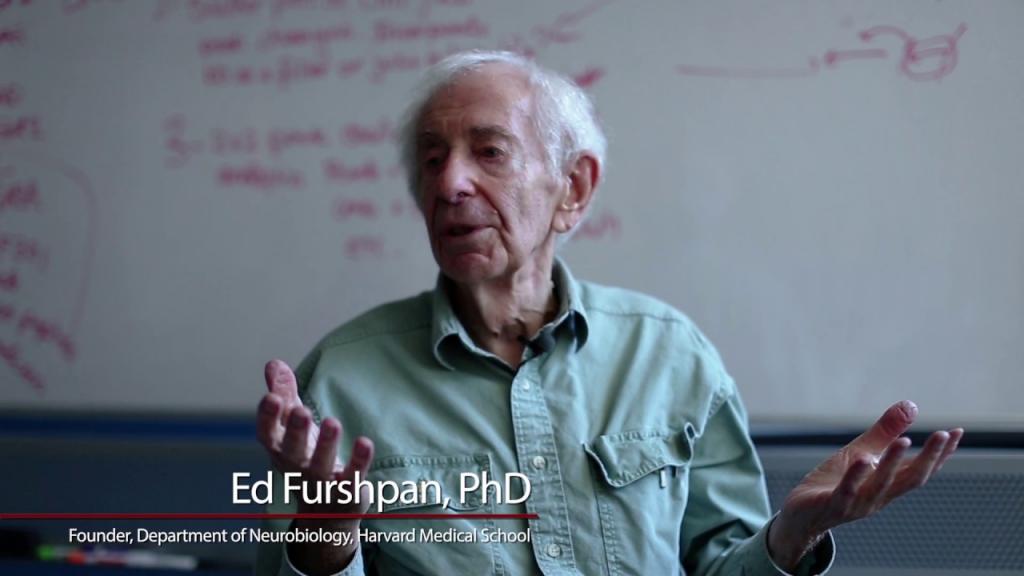 Ed Furshpan, Emeritus Professor in the Department of Neurobiology, died on Monday November 18, 2019. Ed was an outstanding neuroscientist, with a dedicated and enthusiastic interest in education. He will be sorely missed by all.
Ed's scientific studies, mostly carried out with his lifelong collaborator and fellow pioneer Dave Potter, were consistently marked by their originality, rigor and conceptual advance. As post-docs at University College, London, Ed and David discovered the first excitatory electrical synapse; later, Ed described the first inhibitory electrical synapse. Both discoveries cut against the prevailing dogma that all synapses were chemical. Among many other discoveries, Ed and Dave demonstrated that single neurons could release multiple transmitters and that transmitter specificity could change during neuronal maturation.
In addition to their many scientific contributions, Ed and Dave's commitment to education and equal rights inspired their colleagues and students over many years. They established the "The Ed Furshpan and David Potter Native American Education Program" for high school students from Fort Peck and Hopi nations and their teachers. Ed was one of the major architects of the New Pathway for Medical Education at HMS. Ed and Dave's highly original method of teaching Neurobiology to medical students was the standard at medical schools across the globe for many years.
The department will hold a memorial gathering for Ed in the winter months. Details to follow.