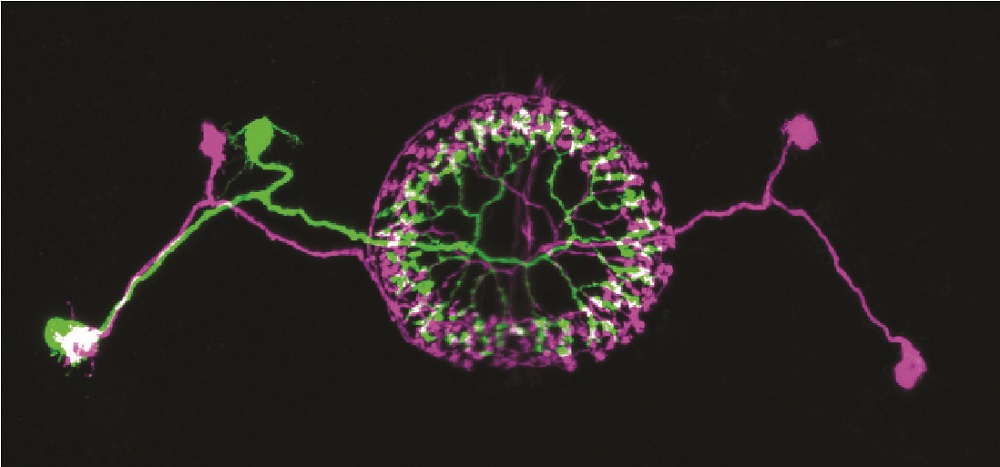 Through the generous support of donors interested in neurobiological research, the Department of Neurobiology is fortunate to be able to offer fellowships and research funds to support graduate students, postdoctoral fellows and faculty. 
Use this website to research your eligibility for various fellowships and grant applications offered through the Harvard University Funding Portal.
Upcoming Neurobiology Funding Opportunities can be found here.
image credit: Multicolor FlpOut clones of Drosophila ellipsoid body ring neurons (Isabel D'Alessandro, Wilson lab, HMS)