The prize is named for Harvard Mahoney Neuroscience Institute Co-founder David Mahoney.
It honors individuals who have significantly increased public awareness about brain science and disorders of the nervous system.
2020 Recipient
Elyn Saks, JD, PhD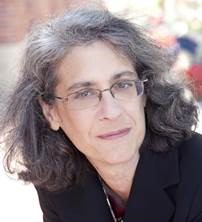 On April 14, 2021, the HMNI and HMS celebrated Elyn Saks, JD, PhD, and her efforts to reduce the stigma of psychiatric disease, advocate for patients and families, and improve policy and treatment for individuals with brain disease. A symposium honoring the occasion was titled "Profile in Mental Health and Courage."
Saks is the associate dean of the University of Southern California Gould Law School, where she is also the Orrin B. Evans Professor of Law, Psychology, and Psychiatry and the Behavioral Sciences. Saks writes extensively about law and mental health and has published five books and more than 50 articles and book chapters. Her research has included the ethical dimensions of psychiatric research and forced treatment of people with mental illness. Her memoir, "The Center Cannot Hold My Journey Through Madness," describes her personal struggles with schizophrenia and how she managed a successful academic career in the face of this prognosis. She has received numerous honors, including the prestigious MacArthur Fellowship, which she used to establish the Saks Institute for Mental Health Law, Policy, and Ethics at USC.
Anne Hallward, AB '88, MD '97, host and founder of Safe Space Radio, served as moderator of the symposium, which also featured HMS Dean George Q. Daley, AB '82, MD '91, PhD; Michael E. Greenberg, PhD, the Nathan Marsh Pusey Professor and chair of the Department of Neurobiology in the Blavatnik Institute at HMS; and HMNI founder Hildegarde E. Mahoney.