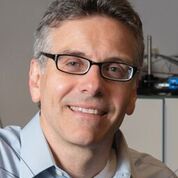 John A. Assad, PhD
Professor of Neurobiology
The goal of my lab's research is to understand how the primate brain controls behavior by integrating external sensory information with internal states, such as attention or motivation. The brain has an astonishing ability to flexibly link sensation and action. The same visual object may trigger different actions depending on external context or the animal's internal needs, preferences or state of attention.
My lab uses electrophysiological techniques to study the brain computations between sensory input and motor output. We have focused on three important aspects of this processing chain:
1) how visual information is transformed into a behaviorally useful form,
2) how appropriate movements are initiated at precise times, and 
3) how the value of objects or goals in the environment is assigned to guide behavior.
For many of these studies, my lab has focused on the parietal cortex, a part of the brain that acts as a bridge between sensation and action. We have also examined the role of the basal ganglia in movement control, an issue that is relevant for understanding movement disorders such as Parkinson's disease, and we have studied the orbitofrontal cortex in the context of how the brain represents value.
Why do we do things exactly when we do? What "goes off" in our brains to trigger movements at precise times? Answers to these questions are central to understanding the neural mechanisms of movement control, and may shed light on movement disorders such as Parkinson's and Huntington's disease.
This illustration shows responses of neurons in an experiment from our lab designed to investigate mechanisms of movement initiation. Macaques viewed a moving spot of light on a computer screen and performed a movement-timing task. When the spot reached a certain point on the screen the animals released a lever, but the animals had fairly wide latitude in the precise time of when they release the lever. That is, the movements were "self-timed" or "proactive", not reflexive. The distribution of the times of the lever release (hand movement) were thus quite variable, as shown by the gray Gaussian histograms (spread out over about one second). In each of the three panels, the different colored traces correspond to average neural activity from a pool of neurons, with different colors corresponding to different average times for the lever release. For example, the purple traces correspond to neuronal activity in cases when the animals released the lever very early, while the red when the animals released very late. In the top panel, this subset of parietal neurons (from cortical areas MT and MST) shows very little variability with respect to the time of hand movement. These neurons likely faithfully "encode" the visual motion of the moving spot. In the middle panel, these neurons (from parietal Area 5) show responses that are aligned to the time of movement. These neurons could be involved in driving the arm movement per se. But in the bottom panel, these neurons (from area LIP) show different responses for the different times of the arm movement. When the animal moved his arm very early, the cells activity increased much more steeply than when the animals moved later, almost as if the population activity has to reach a threshold level to trigger the movement. This activity cannot be attributed to either the visual stimulus or the arm movement per se, because these factors were the same for all cases. Rather, the activity may be more "cognitive", related to internal timing mechanisms or internally driven, proactive movements. These types of movements can be particularly impaired in patients with Parkinson's disease, so these neural circuits may begin to provide clues to certain movement disorders. [From Maimon G and Assad JA (2006) A parietal signal for the proactive timing of action. Nature Neurosci. 9:948-955]