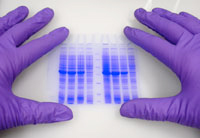 The self-schedule calendar for the two department RT-PCR machines is online! There is a new page on the department website with links to the calendars, along with some instructions for how to use them. There is one limitation, and that is undergraduates will most likely not be able to log in and create reservations because the system uses eCommons credentials to authorize everyone. So for undergraduates, either another lab member can make the reservation for them, or they can email me and I will enter their information.
The department has two RT-PCR machines available for use:
After click on the above links, you will be taken to the scheduling calendar. In order to make a reservation:
Click on the blue LOGIN link underneath the calendar. You will then be prompted to enter your eCommons username and password.
Click on the day you want to reserve the equipment, then
Click on the plus sign next to the time you want your reservation to begin.
*VERY IMPORTANT*-Enter your name as the Brief Description, and include your lab and a phone number where you can be reached in the description.
Enter the duration of your reservation.
Click Save
When you are done, the entry screen should look like this: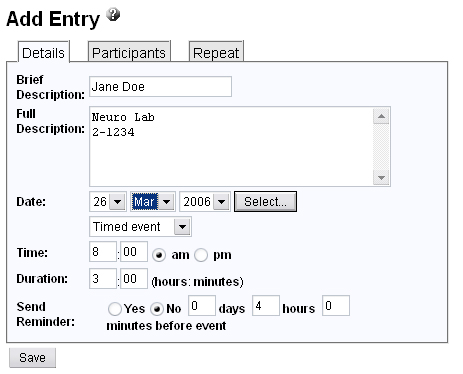 Email NeuroBio support at neuro-support@hms.harvard.edu for any questions about the reservation calendar.