Assistant Professor of Neurobiology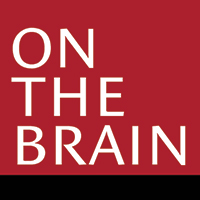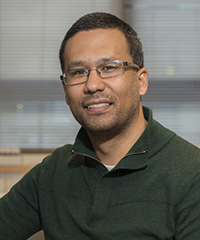 The brain comprises billions of cells called neurons that communicate with each other through specialized connections called synapses. Neurons that are connected by synapses form neural circuits that serve as highways of information flow in the brain and support everything from seeing and hearing, to learning a language, and even remembering your name. During development, synapses form between neurons in a highly selective manner, such that each neuron synapses with only a small fraction of available partners. This selectivity is essential for the proper formation of neural circuits and brain function. However, the astounding number of neurons present in the brain makes selecting the correct synaptic partners incredibly challenging.
My laboratory is interested in learning the molecular rules that govern how neurons choose the correct synaptic partners and organize into circuits during development. We study this question using the visual system of the fruit fly, Drosophila melanogaster. Drosophila is a powerful genetic model, and the fly optic lobe is particularly remarkable for its precise and stereotyped organization: from fly to fly, we can see the same classes of neurons forming specific connections with defined classes of other neurons. Within the fly optic lobe, neurons form synapses within discrete layers, establishing layer-specific circuits that process different aspects of visual information (e.g., motion and color). Neural circuits in the human visual system are also organized in a layer-specific manner. By studying the genes that regulate layer formation it is possible to discover molecular signals that coordinate the assembly of neural circuits.
Our research focuses on the medulla region of the fly optic lobe, We focus on particular classes of neurons that form synapses within a specific layer called the M3 layer. The neurons we study form synapses in M3 sequentially during development: one neuron arrives at an early stage of development and then produces a signal that is necessary for another neuron type to target to the M3 layer later in development. This suggests that neural circuits can be built using a stepwise process where appropriate neuronal connections are gradually established through signals exchanged between specific neuron types. But how do neurons know what signals to produce and respond to so that they can target the correct layer, and then form a synapse with the right partners to organize into proper circuits? to the correct layer, synapse with the right partners and organize into the proper circuits?
Our work suggests that this is accomplished through 'master genes' that coordinate the layer-specific targeting of different neuron types. We discovered a gene called Drosophila Fezf (dFezf) that orchestrates the sequential targeting of neurons to the layer. DFezf is a type of gene called a transcription factor that regulates the production of other genes. When we delete dFezf, neurons incorrectly go to the wrong layer in the optic lobe. Based on our findings, we propose that neural circuits are assembled in a stepwise manner by specific genetic pathways that initially bring neurons to the right neighborhood, and then recruit other neurons to the same area, restricting synapse formation to this particular area. Research on mammalian Fezf is consistent with our findings in Drosophila, suggesting this may represent an evolutionarily shared strategy for building neural circuits.
---
Since its founding in 1990, the Harvard Mahoney Neuroscience Institute has helped advance neuroscience at Harvard Medical School by promoting public awareness of the importance of brain research and by helping to fund research at the School's Department of Neurobiology.

Since 1992, the Harvard Mahoney Neuroscience Institute has published On The Brain, a newsletter aiming to educate the public on the latest scientific discoveries about the brain.