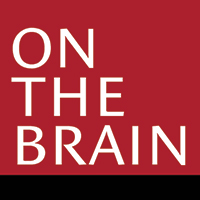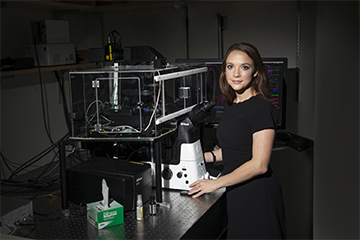 Socializing with our peers is a natural behavior that is central to the human experience. As evidence of this, many patients with disorders of the nervous system exhibit differences in social behavior. For example, a common observation of patients with autism spectrum disorder (ASD) is alterations in social behaviors and the presence of anxiety. Concurrent with social behavior differences is the observation that ASD patients report altered sensitivity to sensory stimulation. In fact, many young ASD patients sport badges that ask friends and family to avoid touching them, since many patients report hypersensitivity to touch. How and why hypersensitivity to touch—among other senses—is observed in ASD is unclear, and how abnormal sensory sensitivity is associated with changes in social behaviors is an active area of research in social neuroscience and autism.
My lab focuses on understanding the development and function of somatosensory circuits, which are responsible for encoding the sense of touch. The sense of touch is first detected by peripheral sensory neurons that reside outside of the brain. Peripheral sensory neurons have nerve endings in the skin and collect tactile information that is transmitted to the spinal cord and the brain. This is how touch information is perceived. A few years ago, we made the discovery that peripheral sensory neurons that are responsible for directly sensing touch may be linked to the social/anxiety behaviors associated with ASD. Using a series of mouse models with the genetic mutations found in ASD patients, we found that ASD mouse models exhibit hypersensitivity to touch. Remarkably, restricting genetic mutations to peripheral sensory neurons was sufficient to cause mice to not only display touch hypersensitivity but also demonstrate social/anxiety-like behaviors that are associated with ASD. Indeed, mutations in peripheral sensory neurons also led to changes in cortical circuitry, suggesting a role for peripheral signals to modulate cognition and behavior during development. These findings bring a focus of ASD research to neurons outside of the brain and show how altered sensory input beginning with peripheral neurons might impact brain development and behavior.
Together, these studies suggest that peripheral sensory neurons are a critical mediator of ASD pathology. This hypothesis is supported by our recent findings that suggest treating ASD mouse models with a drug that reduces the excitability of peripheral touch neurons mitigates some social and anxiety-like behaviors. Importantly, we used a drug that cannot cross into the brain and is restricted to peripheral sensory neurons. This result suggests that by reducing the excitability of peripheral touch neurons, we may be able to improve some aspects of social behavior. Whether similar treatments would work for ASD patients is an active area of investigation.
Our future studies will focus on another source of critical sensory signals, namely signals transmitting information to the brain from the gastrointestinal tract. ASD patients also report gastrointestinal disturbances, and we are currently studying whether the peripheral sensory neurons that process signals from the GI tract are differentially responsive in ASD mouse models.
These results also provide a framework to understand whether similar hypersensitive circuit changes exist in other sensory systems, such as altered sensitivity to visual and auditory stimuli. Such studies will also generate insights into the interplay between social behavior and neural circuits dedicated to sensory processing.
---
Since its founding in 1990, the Harvard Mahoney Neuroscience Institute has helped advance neuroscience at Harvard Medical School by promoting public awareness of the importance of brain research and by helping to fund research at the School's Department of Neurobiology.

Since 1992, the Harvard Mahoney Neuroscience Institute has published On The Brain, a newsletter aiming to educate the public on the latest scientific discoveries about the brain.