Assistant Professor of Neurobiology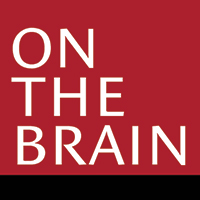 What happens to your body and brain as you sleep? During this time, you are perceptually disengaged from your environment and from your internal states—you cannot, for example, attend to your children or to any of your own needs. Why would you transition from the wakeful state of consciousness, cognition, and vigor to a state that makes you vulnerable and seemingly unproductive? We know that there must be something useful underlying this mysterious behavior or it would not be as widespread as it is. But what exactly is happening during sleep that provides benefit to us? And how does the brain quickly and reversibly switch between wakefulness and sleep? These are some of the questions my lab is working to answer. 
We study sleep in fruit flies. What can fruit flies tell us about our own sleep? It turns out that flies are a wonderful model organism for studying human sleep. They are easy to raise and to manipulate genetically. But most importantly, the same genes act to regulate sleep in flies and in us. Also, many of the pharmacological agents that affect human sleep act similarly in flies. Caffeine, for instance, arouses them. Because of this, we think that the underlying molecular mechanisms of sleep regulation have been conserved through time—and conserved mechanisms are what we want to study. 
Researchers have identified only a handful of sleep genes, and most of those genes have generalized roles in the nervous system, making it difficult to study their specific function in the control of sleep. Using a large-scale genetic screen, we have recently identified about 20 previously unidentified genes in the fruit fly whose depletion from neurons results in defective sleep. Some of these genes control only sleep latency, sleep consolidation, or total amount of sleep, while others control all those parameters. In addition, some genes promote sleep while others inhibit it.
Perhaps most surprisingly, some of these sleep genes are actually repurposed in the nervous system from broad developmental roles. Specifically, we found that a group of genes that regulates the cell-division cycle—traditionally thought to act only in cells undergoing division—are re-used in non-dividing neurons to regulate sleep. Those genes act in only 40 to 50 neurons (out of about 100,000), which suggests that they play dedicated sleep roles.
There are several exciting aspects of our findings. First, we can study specific steps in the sleep process, such as falling asleep or remaining asleep. Aside from satisfying our intellectual curiosity, this is important because many of us experience quite specific sleep problems each night. You, for instance, might have difficulty falling asleep; but once you do, you stay asleep for the rest of the night. I, on the other hand, may go to sleep without any problems but cannot stay asleep, and keep waking up throughout the night. Most current sleep therapies are poor at addressing specific sleep problems that a person might have because we lack knowledge about basic molecular mechanisms of sleep regulation. In addition to studying sleep on a molecular level, we want to study the activity of sleep circuits. The fact that many of the genes we found are expressed in small groups of neurons makes it possible for us to get a handle on specific neural circuits involved in sleep.
In many ancient mythologies and in works of art, sleep is often compared to death. This is obviously because we lose the connection to the world around us when we fall asleep. We think that understanding sleep will help us understand something even more mysterious – awareness. Because to be awake, means to be aware. So to understand how awareness arises in the brain, we ask: how does the brain escape the grip of sleep to engage with the world?
---
Since its founding in 1990, the Harvard Mahoney Neuroscience Institute has helped advance neuroscience at Harvard Medical School by promoting public awareness of the importance of brain research and by helping to fund research at the School's Department of Neurobiology.

Since 1992, the Harvard Mahoney Neuroscience Institute has published On The Brain, a newsletter aiming to educate the public on the latest scientific discoveries about the brain.