Edward R. and Anne G. Lefler Professor of Neurobiology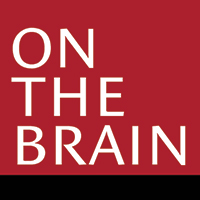 The sense of touch endows us with a remarkable capacity to perceive and respond to the physical world. It allows us to recognize objects held in our hands, to discriminate between different textures and shapes, and to mediate sensory-motor feedback and the coordination of body movements. The sense of touch also underlies forms of social exchange and is thus an essential component of the human experience.
Many innocuous mechanical forces impinge upon our skin. Consider, for example, the sensations of grasping a slippery object with your hands, the subtle deflection of body hairs during a light breeze, the stretch of skin while moving a limb, or a gentle stroke across the forearm. The first step leading to the perception of each of these sensations is the activation of a group of cutaneous neurons called low-threshold mechanoreceptors (LTMRs). There are several types of LTMR neurons, and each has its own characteristic morphology, physiological properties, and function. One LTMR subtype has processes that wrap around hair follicles and are activated when hair shafts move, as they would in response to a breeze. Understanding the unique response properties and functions of all LTMR subtypes and how ensembles of LTMR subtype activities are integrated and processed in the brain to give us the sensation of touch are major objectives of my research. 
The specific goals of my research team are to elucidate the response properties and functions of all classes of LTMRs that respond to skin stimulation; to determine how LTMRs convey their impulses from the skin to the spinal cord and brain; to establish how the brain interprets myriad sensory inputs to achieve perception of both discriminative and pleasurable touch; and to establish how this system—the somatosensory system—develops. Another of the team's passions is to understand whether and how dysfunction of these processes underlies touch deficits in diseases, such as autism spectrum disorders, and during neuropathic pain.
To address these goals, my colleagues and I have generated a mouse LTMR molecular-genetic toolbox that enables interrogation of the properties, functions, and mechanisms of development of each LTMR subtype. We recently identified an LTMR subtype that selectively responds to gentle stroking of the skin. In addition, we recently observed that distinct LTMR subtypes that have processes that terminate within the same small region of skin also project into the spinal cord where they terminate within narrow, three-dimensional columns. These spinal-cord LTMR columns represent fundamental units of functional organization that receive and process ensembles of LTMR subtype activity emanating from the skin.  
This work is exciting because it will illuminate the mechanisms by which tactile information originating from the skin is received in the spinal cord and processed for output to the brain to facilitate perception of the physical world. We have begun to elucidate aberrant touch processing in disease states; a particularly exciting recent discovery is that of a specific locus of LTMR–spinal cord dysfunction that accounts for deficits in touch perception in a model of autism. Our discoveries are thus shedding light on the neural circuits that underlie the perception of touch and how alterations of these circuits lead to sensory dysfunction in disease states.
---
Since its founding in 1990, the Harvard Mahoney Neuroscience Institute has helped advance neuroscience at Harvard Medical School by promoting public awareness of the importance of brain research and by helping to fund research at the School's Department of Neurobiology.

Since 1992, the Harvard Mahoney Neuroscience Institute has published On The Brain, a newsletter aiming to educate the public on the latest scientific discoveries about the brain.