Professor of Neurology and Neurobiology and Robert Winthrop Professor of Neurobiology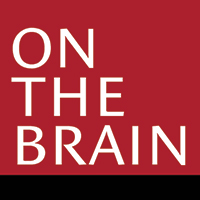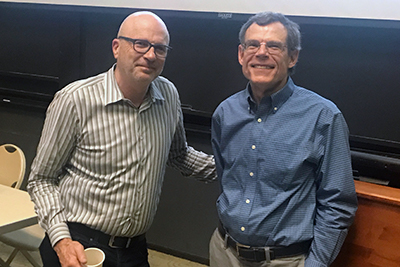 Pain is an experience that is part of our daily life and critical to our survival and protection. However, acute pain following injury and surgery remains a critical issue in hospitals and in the field. Opiate therapies are effective for acute pain, but they can be habit-forming and lead to addiction and overdose. In fact, the Center for Disease Control and Prevention reports that nearly half of all people that die from opioid overdose in the U.S. have received a prescription for pain relief. This concerning statistic suggests that a primary cause of the current opioid epidemic may be an initial customary prescription from a medical professional for treating pain. Our laboratories are interested in identifying novel pain therapies that effectively treat acute pain while circumventing the problems associated with opiate use.
Pain sensation occurs when pain sensing neurons are activated by injury, heat, or other noxious stimuli. The painful stimulus activates these neurons by opening molecules in the membrane called ion channels that act as pores to allow molecular signals to enter and activate the cell. This initial activation triggers communication across circuits of the spinal cord and the brain that culminate in pain sensation. By blocking the activation of pain sensing circuits, existing drugs can alleviate the sensation of pain. However, use of opiates is limited due to their ability to promote addiction and withdrawal symptoms after termination of use.
Our strategy is to design a novel class of compounds that targets pain neurons by exploiting large-pore ion channels activated by painful stimuli. The small molecular compounds enter the activated pain neurons through the open large-pore channels, thus selectively targeting these cells to stop the pain signal to the brain. Unlike local anesthetics, this strategy provides long-lasting pain relief without affecting movement or non-painful touch. In addition, unlike opiates, these compounds are non-habit-forming and thus could prevent addiction and subsequent death due to opiate abuse.
Currently, we are testing compounds designed in our laboratories to find those that are able to block pain signaling most specifically and effectively. From dozens of compounds tested so far, we have found five possible therapeutic candidates. Next, preclinical studies in animal models will identify the best candidates for this new approach to pain relief and ensure the non-habit-forming properties of these drugs.
We believe this novel strategy constitutes a general approach to pain relief. Our hope is that it can be used not only to control acute postoperative pain, but it can also be used to treat pain associated with burns, infections, and injuries.
---
Since its founding in 1990, the Harvard Mahoney Neuroscience Institute has helped advance neuroscience at Harvard Medical School by promoting public awareness of the importance of brain research and by helping to fund research at the School's Department of Neurobiology.

Since 1992, the Harvard Mahoney Neuroscience Institute has published On The Brain, a newsletter aiming to educate the public on the latest scientific discoveries about the brain.