Robert Winthrop Professor of Neurobiology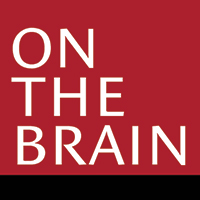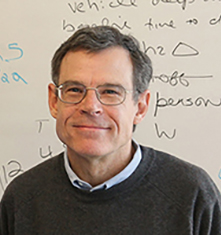 Medicinal benefits of cannabis use have been widely described, but a fundamental understanding of the basic neurobiology of how compounds in cannabis affect brain cells has remained largely elusive. Many neurons in the brain express receptors that are activated by cannabinoid transmitters made in the brain itself (endocannabinoids) as well as by plant cannabinoids (phytocannabinoids), including THC, the main psychoactive component in cannabis. However, because the cannabinoid receptors have complex effects on neuronal signaling and highly varied distribution among different kinds of neurons, we still do not fully understand how their activation by THC or endocannabinoids modifies the function of brain circuits.
Even more mysterious are the effects of cannabidiol (CBD), another major plant cannabinoid. Unlike THC, CBD does not activate cannabinoid receptors and does not have psychoactive effects. Nevertheless, CBD can influence neuronal function, including electrical signaling. Anecdotal reports that CBD-rich cannabis extracts could mitigate seizures in some severe epilepsies led to recent successful clinical trials in several drug-resistant childhood epilepsies. However, the molecular targets and mechanisms of action of CBD are completely unknown. In addition to treating some forms of epilepsy, CBD is reported anecdotally to have other beneficial effects, including in treating pain. 
To determine the mechanism of CBD action, we believe it is important to directly test its role in isolated cells. My laboratory has a long-standing interest in the electrical properties of neurons, and particularly the role of ion channels which are pores in neuronal membranes that underlie electrical signaling in the nervous system. Thanks to support from the Broderick Phytocannabinoid Research Initiative »  , we are launching studies to explore how CBD regulates the function of particular ion channels of isolated neurons and to determine how the generation of electrical signals by particular types of neurons can be regulated by CBD. We hope that an improved understanding of how CBD regulates neuronal electrical signaling will suggest other possible therapeutic applications of CBD and other phytocannabinoids to treat disorders of the nervous system.
---
Since its founding in 1990, the Harvard Mahoney Neuroscience Institute has helped advance neuroscience at Harvard Medical School by promoting public awareness of the importance of brain research and by helping to fund research at the School's Department of Neurobiology.

Since 1992, the Harvard Mahoney Neuroscience Institute has published On The Brain, a newsletter aiming to educate the public on the latest scientific discoveries about the brain.